Our guide to buying your kids first skateboard

When getting the kids into skateboarding, choosing the right board can be confusing and a bit of a gamble if you aren't quite sure what to look for. Here is a small guide to what size and shape will best suit the kids
for the first push.
Can I just get one from a toy shop?
At a glance, there may not seem like much of a difference between a toy shop skateboard and one in a skate shop but getting it wrong could give the wrong first impression and put them off skateboarding. A 'proper' kids skateboard will promise quality and performance through the materials they are made from. Using maple wood, urethane wheels and bushings, the board will allow for me feel and comfort whilst riding allowing for better progression as these boards are made by skateboarders for skateboarders. The cheaper alternative in toy shops will be made from poor quality wood and glues as well as a cheaper plastic substitutes on the wheels that won't last as long.
How much will a kids complete skateboard set me back?
On our online shop we stock a wide range of sizes and colours for kids of all ages. We are always letting you find a bargain first push kids complete skateboard so keep an eye out for continuously changing online stock on BoardridersGuide.
What is a 'complete' skateboard?
Our complete skateboards are built and ready to ride. The product you buy will be set up with the trucks and wheels already on the deck so it is 'complete', pretty much exactly what it says on the tin.
What size skateboard shall I get?
Click the link below to head over to our online skateboard shop for kids. Any questions you need answering then use the live chat in the corner of the BoardridersGuide website and we will answer as soon as we can.
Happy shopping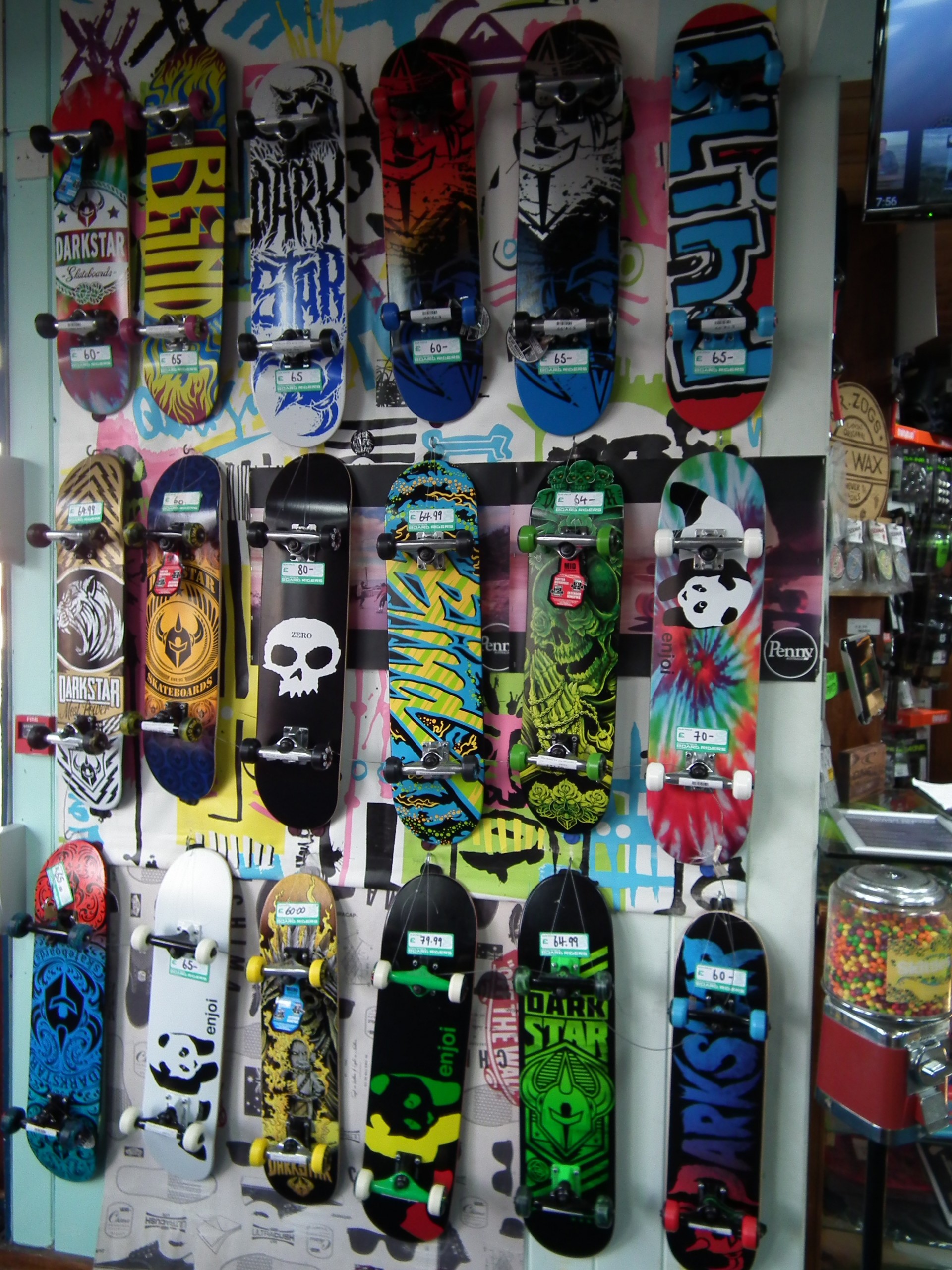 KIDS COMPLETE SKATEBOARD SHOP