The HERO Session is a great first time camera or perfect as your second, third or fourth camera. The price point is a major advantage over the rest of the GoPro range but without losing out on what GoPro can offer you as a user. Being the smallest and lightest camera yet, it is super easy to use every day, wherever life takes you.
This product boasts so many advantages as an all action camera, with its easy one-button control you can film or take time lapse photos immediately. It has 10m waterproof promise and no longer needs a separate housing like others.
You have the ability to shoot in high-resolution 1440p30, 1080p60, and 720p100 to produce a professional video so you don't miss out on the awesomeness of those moments you capture. You also can take 8MP photos and use the Time Lapse setting to capture at intervals from 0.5 to 60 seconds. Even more spec behind this little camera is the 'superview' settings that has the most immersive wide-angle view for your footage, alongside this is the auto low light mode that intelligently changes the video frame rate on the light available.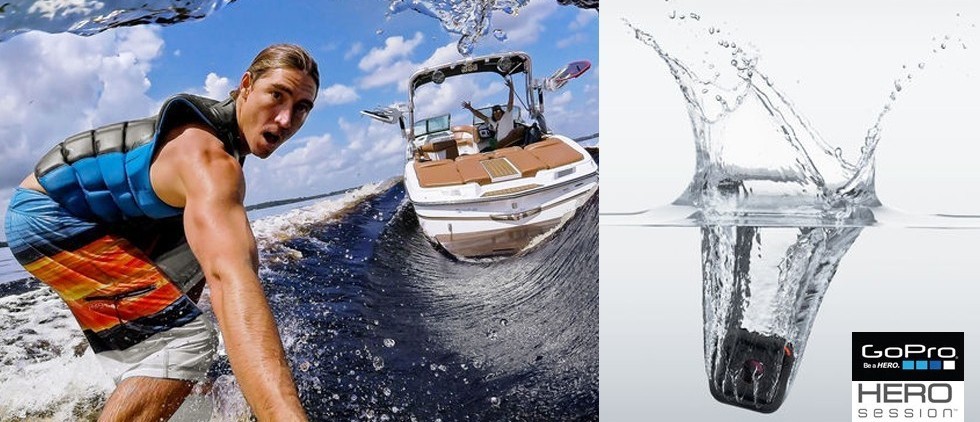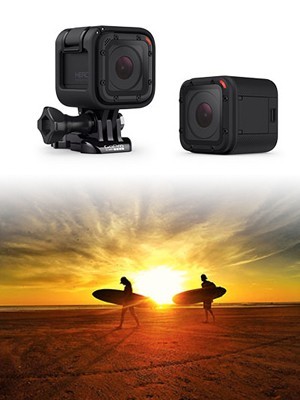 If the one-button control, no extra camera housing and auto low light settings didn't make this easy enough to use, the GoPro HERO Session camera is set up with Wi-Fi and Bluetooth to pair up with smart devices using the GoPro App and you can also link to a Smart Remote to highlight those epic areas of your footage and edit them to show off your adventures to everyone out there!!
Below is some footage recently shot at Hove Lagoon Watersports. Shop staff Mark tested out his new toy mounted onto a SP POV Buoy Floating Handle. Take a look to see what you think of the footage itself….
We will be aiming to get some our own footage up onto our Youtube channel, showing normal people shooting normal footage just so you can see what the camera can do, oh and also what we are all up to.
(Mark hasn't quite got to grips with posing for the camera like to GoPro banner shot of the wake surf.....he is still learning for future footage)